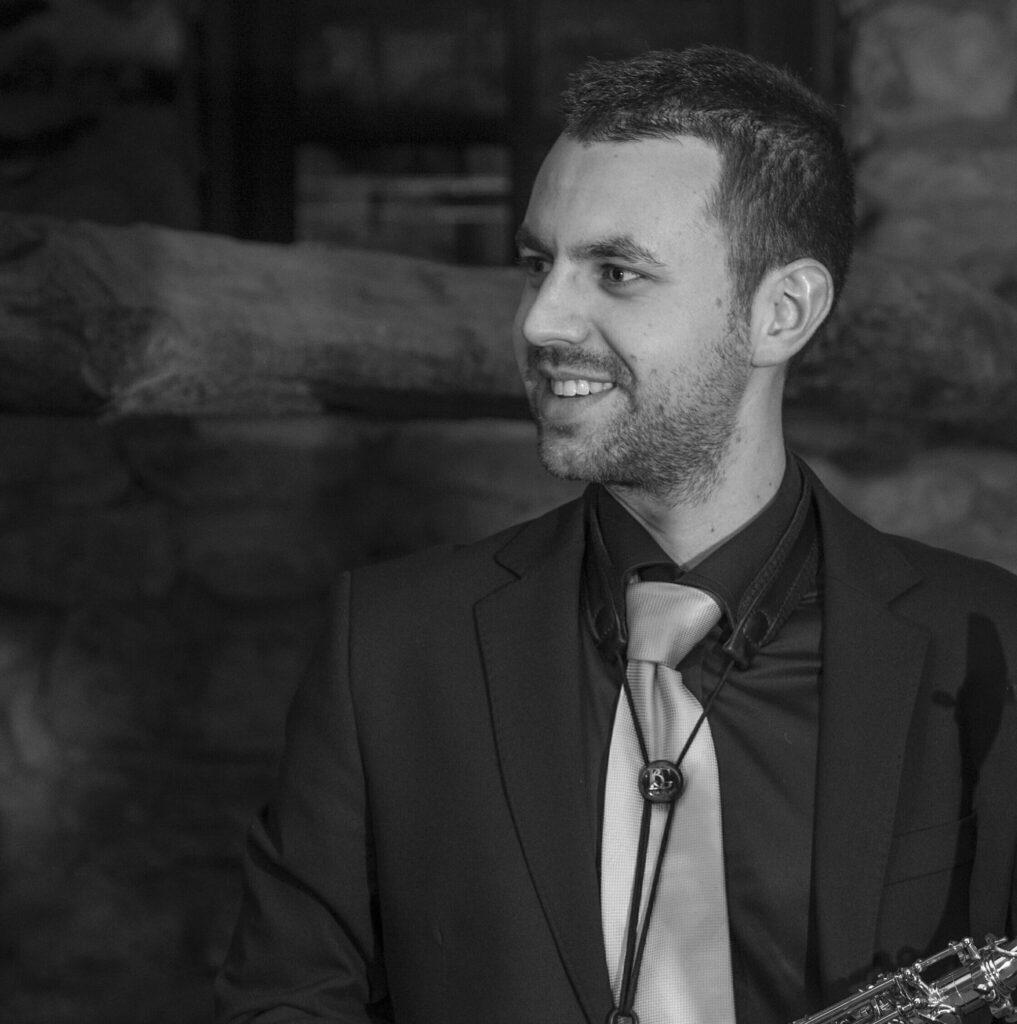 Davide Nari has played in hundreds concerts as soloist, in chamber music concerts and symphonic orchestral productions in Italy and abroad (USA, Switzerland, France, South Korea) and he has produced many CDs for important record companies. He has won many prestigious first prizes in national and international music competitions in soloist and chamber music sections.
Davide Nari currently teaches saxophone at the "G. Bruno" Musical High School in Albenga, at the AIYA – Mooc Culture Institute in Singapore, at the Civica Scuola di Musica in Ovada (IT) and he is the artistic director and saxophone teacher at the Musical Society "S. M. Immacolata" in Loano (IT). He has played with the "Carlo Felice" Symphony Orchestra in Genoa and the "Haydn" Symphony Orchestra in Bolzano (IT).
He has been on tour with the Duo Brillance in USA, playing and teaching for the Minneapolis, Bemidji, Augsburg Universities (Minnesota) and for the McNeese State University (Lake Charles, Louisiana). In 2018 he played and teached as the only European teacher at the "1st Saxophone Camp" in Seoul, South Korea, together with international saxophonists (Hiroshi Hara, Ching-Shyan Yen, Brandon Jinwoo Choi e Seung-dong Lee).
In 2012 he graduated with full marks in saxophone at the Conservatory "N. Paganini" in Genoa, in 2014 he obtained the Second Level Academic Diploma (Master level, Music Performance) in saxophone with full marks at the same Conservatory and in 2015 he obtained the Second Level Academic Diploma (Master Level) in Chamber Music at the Conservatory "G. Nicolini" in Piacenza with full marks and Honors. He obtains the prestigious "LTCL" degree at "Trinity College of London". He also studied orchestral conducting.
He was a soloist with Symphonic Orchestras in many theatres, such as at the "Carlo Felice" Theatre in Genoa and at the "Sala Verdi" in Milan. He has performed in National Premiere pieces written by contemporary composers. He is currently member of the music chamber trio "Klonos", of the "Duo Brillance" Orchestra" and of the "Trio Panamericano". He has performed also jazz music with international level artists in important jazz festivals.
Davide is endorser artist of the brands "Légère Reeds" and "Silverstein Works".